Title: Socio-Cultural Design of Banking Systems in the Arab Region
Speaker: Ms. Nouf Almobarak, TA, Software Engineering Department, CCIS, KSU
---
Synopsis:
This research project investigates multilingual user interfaces designed for banking systems in the Arab Region. In this region, Arabic is the native language; however a plethora of expatriates reside in the region who speak different languages. Three modes of banking interactions are examined in the local context; internet banking, automatic teller machines (ATMs), and mobile banking (MB). Reflections on interaction design for the three modes of banking illuminates the culture-orientated design considerations for banking interactions and demonstrates how users, in this case bank customers, shape technological changes and influence interface design.
The contribution of this research is threefold. Firstly, gain an insight into socio-cultural design requirements and human factors for designing and developing banking interfaces; secondly, an exploratory survey of interface design considerations in the three modes of banking with a focus on multilingual aspects of the design; and finally, distil the findings into design recommendations for socio-cultural aspects that are relevant to the context of banking interactions in the Arab Region.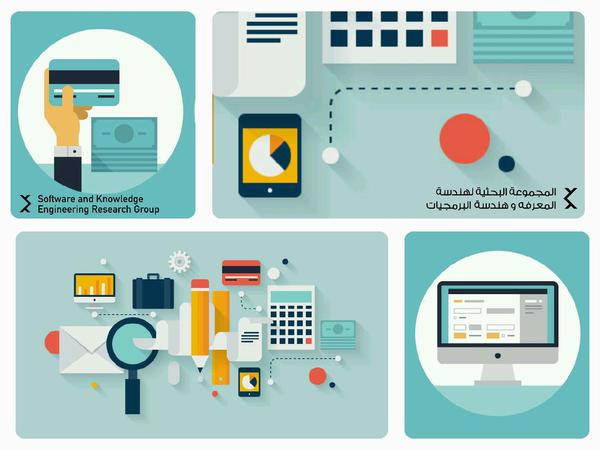 Research Team Members:
Dr. Sara AlHumod, Vice Dean of Information Technology, Imam Mohammad Bin Saud University
Dr. Areej Al-Wabil, Research Fellow, Ideation Lab, School of Engineering, MIT 
Ms. Lamia AlAbdulkarim, Lecturer, Computer Science Department, Imam Mohammad Bin Saud University
Ms. Nouf Mobarak Almobarak, TA, Software Engineering Department, CCIS, King Saud University 
---
Date/Time: Tuesday, September 1, 2015 at 12:00pm
Location: Maria Auditorium, F50 in Building 6  - Broadcast from Studio 1 (Room 2084) in CCIS Building 31.